Kelowna Web Design Service
Let us build you a simple, effective, inexpensive,
template-based website like these, in 7-10 days.
Construction Company Website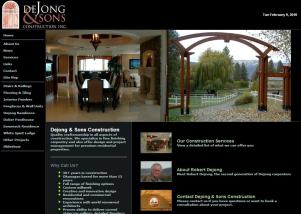 Counselling Service Website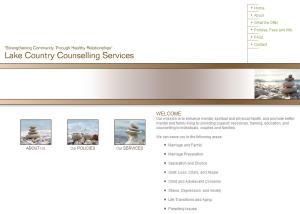 "Kelowna Internet Marketing took time to understand my vision for my business.
They developed a website that is visually appealing, informative and helpful, and their strategy for website optimization is impressive ensuring my website is highly visible to potential clients.
I highly recommend Kelowna Internet Marketing to anyone who wants their business to succeed online."
Heidi Maskell, Lake Country Counselling Services
Professional Speaker Website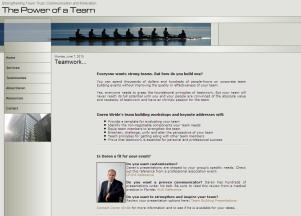 Our Website Building Process:





1. Client

Interview


When you contact us, we will schedule a telephone or live interview.

The purpose of the interview is to help us understand what you want your website to accomplish.

Based on your goals we will suggest some templates for you to review. Once you select a template, we will give you a quote, and upon your approval the building begins!



2. Gathering

Content


After you choose a design we will work with you to decide both the number and the names of the individual web pages on your site.

You then give us the written content and any pictures you want for each page. Alternatively, we can write the content for your review and find the necessary pictures. If you provide the written content, we will rewrite it and format it so that it is effective web copy.

Important: The more content you can provide, the lower the price of the website.


3. Posting

Your Site


If you need a domain name or web hosting, we will work with you to acquire both.

Once the first draft of the site is built, we post it for your review online and make the adjustments you desire.

We generally allow a month of "tweaks" to your site as part of our process, since most website owners want to make little changes in the wording or graphics once their site has been online for a few days.



4. Promoting

Your Website


This is where it gets fun! And because we've built your site you are already ahead of the game.

You see, while some might not consider us a true web design company since we use templates, we are, unlike most web design companies, an internet marketing company.

As a result, when we are finished building your site, it will already be optimized for the best keywords for your market, and there will already be links to your site from other existing websites to help it get seen and indexed by the search engines.

Depending on your needs and your market, we will suggest a website promotion plan that you can either retain us to implement, or take to another company.

The good news is that the money you've saved by having us build your site is now available for website promotion, which is really where the rubber meets the road in online marketing.

For instance, if you have $3000 to spend on marketing this year, we believe you will be better off spending $1000 or less on your website, and using the balance to promote it, rather than spending $2000+ to get the site built and spending what little's left on promotion.

A simple site that gets traffic generates more business than a fancy, expensive site that no one ever visits. In fact, marketing tests have proven again and again that with the same amount of traffic, simple, clear sites are more effective (i.e. profitable!) than their flashy counterparts. Check out the Local Marketing Strategy page to get a sense of our approach.

Then, you may also want to review our Marketing Tactics to see a range of what we offer.

If you have an existing webpage, go to our Home page and enter your name and email to receive "The Four Fixes Most Business Websites Need to Make."